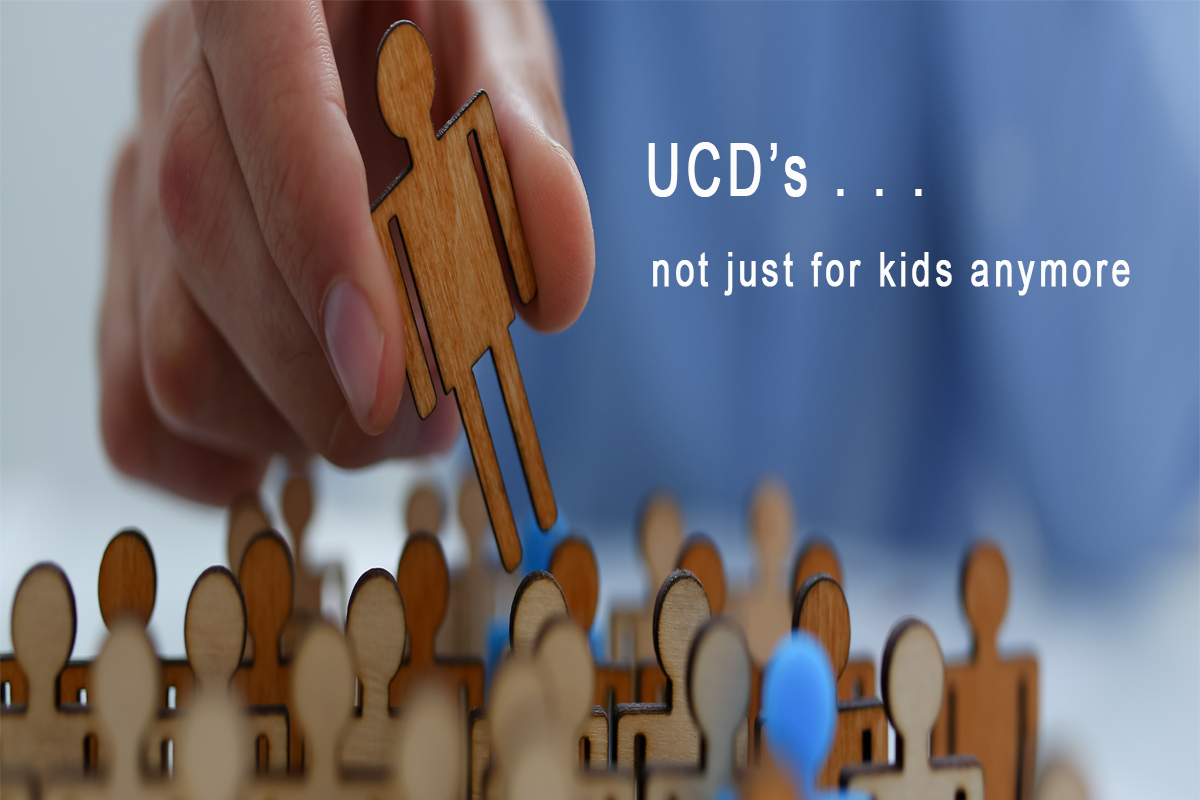 As a working adult with a UCD, you will face the challenge of having to decide whether or not to tell your employer about your UCD. This is a highly personal decision and there is no right or wrong answer. I will share with you some of my experiences and what I've learned over a 20 year career and review some pros and cons in considering this sensitive issue.
"Reasons you may not want to tell your employer"
Fear of not getting the job.
Fear of getting fired.
Fear of being passed over for a promotion.
"Why should you tell an employer?"
Your health may affect your performance. It is better that your employer know it is because of your health rather than incompetence.
You need accommodations to your schedule or your workload because of your health. This may be minor such as coming in late or leaving early due to a doctor's appointment. This could also be something major like taking leave due to your health.
In case of emergency situations. If your diagnosis were to flare at work or some accident were to happen the employer may be speaking on your behalf. To give you the best care they will need all of the facts.
Disclosing your diagnosis or disability is your choice as (in certain cases) it may be illegal for employers to ask you about it. You only have to disclose to your comfort level but being honest about what you need and what you are capable of is in your best interest. Over the course of my career, I have had experiences with telling or not telling my employer in an assortment of ways; some with more success than others.
"When you should/could tell a supervisor?"
At the Interview – I personally have never told an employer at the interview. My one caveat is even if you do not discuss your health at the interview then you need to make sure at the interview what the job responsibilities are so that you can make sure you can handle them and still maintain your health. For example, I cannot drive, so I need to make sure that driving for any reason is not part of the job requirement. In my opinion, if you know from the start that you are going to need accommodations in order to do the job, then you have to discuss your health at the interview.
OR, after the 90-day probationary period – When I started at my current job, where I have now been employed for 10 years, I was uncomfortable telling my supervisor because the job had a probationary period so I told a couple of my coworkers. I always tell more than one person because you never know when the person you told may be out sick themselves or on vacation. Those co-workers became part of a great support system for me. I still communicate with both of the co-workers mentioned even though they have both retired. When my original supervisor at my job was replaced, I told the new supervisor all about my UCD and gave him a copy of my emergency letter. He is very accommodating. I never told my original supervisor because I was never really comfortable with him as a boss. If I had been comfortable with him then I would have told him as soon as the probationary period was up.
OR, not mentioning it at all – There is nothing wrong with not telling your employer but I personally have had a bad experience when I did not tell my employer. When I was in my 20s, I worked in a dental office and I had not told my employer about my UCD. I had an incidence at work where my ammonia became elevated and I could not do my job and they had to call my husband to come get me. It was embarrassing and I should have left to go home earlier but I was afraid because my employer did not know about my UCD. Looking back, I should have been more upfront with someone in the office, even if that was another co-worker. My co-workers thought I had been high or drunk on the job. This memory has stuck me because it was so embarrassing and that embarrassment could have been avoided if I just communicated better.
In my opinion, I feel more stressed at work when my employer does not know. As UCD patients, we all know that stress is not good for our condition. I personally just feel more comfortable when I can openly communicate with my supervisor about my health. I like being able to take my medication in the open and not feel like I have to hide it. I actually leave some of my meds in my desk at work so I always have them when I take lunch.
I work for a municipal government office so I am a civil service employee that is protected by a Union. I have never had to call on the Union for help but it is nice to know that I have that extra layer of protection. Being a Union employee, also gives me better benefits such as health insurance, sick time, paid vacation, personal time for doctor's appointments.
You will occasionally run up against a supervisor who is not supportive for whatever reason. In that case, then maybe that job is not for you. Your health should come first so you should be honest with your employer and with yourself about what you can handle on the job.
If that job is important to you, or important to the wellbeing of your finances, your first line of defense is your company's Human Resources Dept. It is their job to know the laws regarding the American Disability Act (ADA), as well as the Family Medical Leave Act. Both the ADA and the FMLA are there for the protection of the employee but have certain guidelines you have to follow. You need to know your rights first and foremost. Employment law varies from state to state but some of these laws are Federal laws so they apply across the country. It's important to educate yourself either through your HR Department, the internet, or by looking up the
The American Disabilities Act (www.ada.gov) may protect to you to a certain extent but the ADA only covers businesses with more than 15 employees. Also, if the business can prove that making accommodations for you would constitute "a unique hardship" then they do not have to comply. I am not a specialist in this area so you need to educate yourself because employment law varies depending where you reside.
There are organizations out there that can help people with chronic illnesses & disabilities find jobs that will work for them. A fellow UCD patient recommended the organization Chronically Capable to me (www.wearecapable.org) for just this purpose. Remote work is the wave of the future. Especially since companies are having to figure out how to further incorporate remote work during this pandemic. This is an organization that helps those with a chronic illness find work, here is a direct quote from their website:
"Chronically Capable is an employment platform that connects chronically ill professionals to companies looking to hire a digital workforce and meet the 7% utilization goal required under Section 503 of the Rehabilitation Act." -Chronically Capable
If you have any questions regarding your UCD and employment law, please contact Connecting Families UCD Foundation and we can help by connecting you to a professional who can best get your questions answered.
Just visit our website at www.ucdfamily.org, and use the "contact us" form to submit a request. Please be sure to state your question and state you live in so we can get you someone who knows the employment law in your area.
Have a great day, and please stay safe!
-Amy Englert
(writing for CFUCDF)