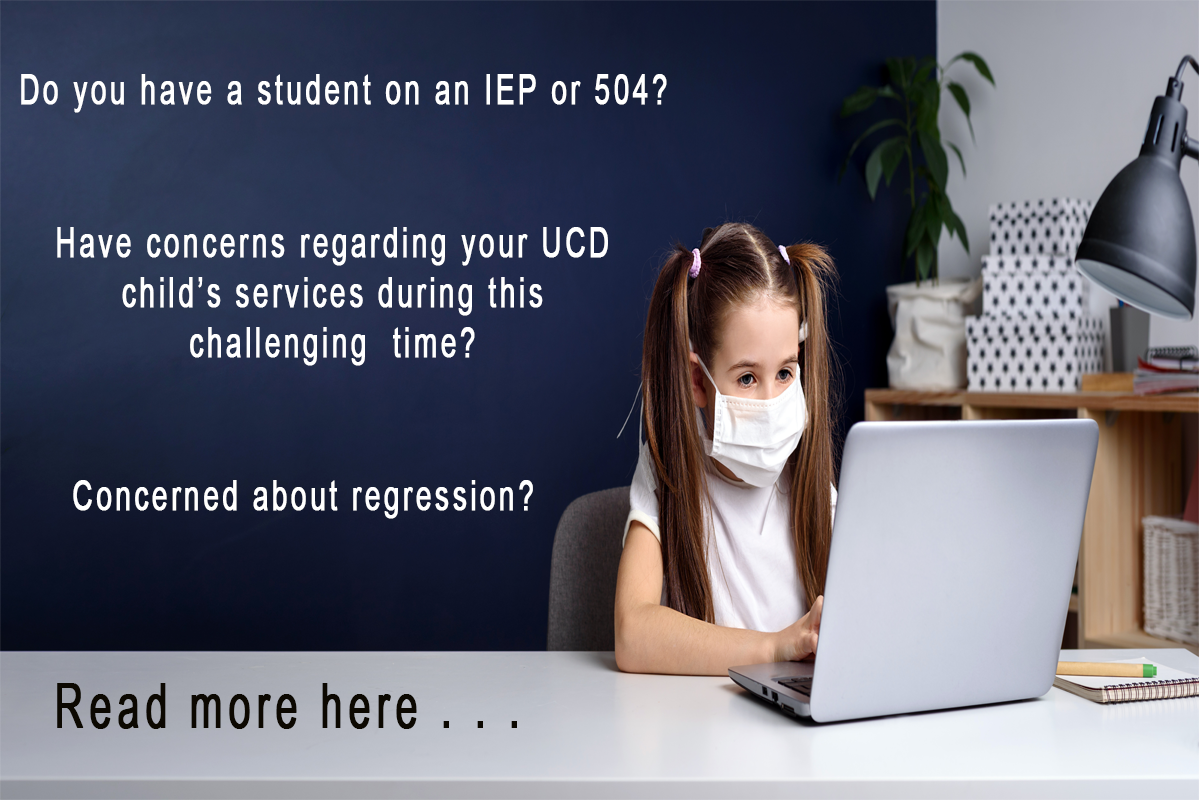 By Dionne Southworth, School Psychologist, M.A., Ed.S.
School closures are impacting our special education students, as they heavily rely on the public school system to implement needed supports and services. These services allow our students to progress in a variety of ways depending on their needs: academic, speech and language, behavior, social and physical skills. In addition, many students receive in-home or private services for similar supports that have also abruptly ended due to the COVID-19 quarantine. The halt in services has left parents to figure out how to best support their child through these professional lenses which is beyond overwhelming. Many families are fearful of their child regressing in their developed skills as well as developing maladaptive behavior due to the loss of their daily routine and structure these supports provided. Many questions are being asked regarding what IEP services will look like during the school closure, for instance: Is my child entitled to receive all services on their IEP? Who should I be contacting for support for my child? What should I do if I feel my child has regressed in his/her skills during the school closure?
What is a Distance Learning Plan
Depending on the state you live in your child's case carrier and service providers should have contacted you to collaboratively put into place a Distance Learning Plan (DLP). The DLP outlines a schedule and what your student's services on their IEP will look like during the closure. Services on the IEP do not have to be delivered exactly, but providers need to do their best to provide services as close to what the IEP says as practical (e.g., minutes might be less than what is listed on the IEP and the way the services is delivered may be adjusted. The plan does not need to be tied directly to the IEP goals, and services can be delivered via email, group chat, phone calls, pre-taped lessons, etc.). If your child is expected to use technology during this time to complete any of their services or classes, you should be eligible to receive access to some type during this time.
What should I do if my child is frustrated and struggling with the work?
General education teachers are doing the best they can getting out learning materials to all families. Many of these teachers are confused in understanding how to modify the curriculum or accommodate for their special education students. If your child is having difficulty or frustration with the assignments provided by his/her teacher, reaching out to your child's case carrier is highly suggested. The case carrier is a great liaison between your child and their general education teacher(s). Your case carrier can work collaboratively with both you and the general education teacher to ensure the curriculum is modified appropriately to your child's level as well as suggest alternative assignments/methods to complete the tasks. Currently, teachers have open communication at pretty much all working hours to provide supports, and they want to help, so reach out with any questions or concerns to ensure you have a functioning DLP that best supports your child. Some districts may also be responsible for providing parent training during this time to train you in the different modalities being used to help make distance learning as successful as possible.
I am afraid my child is going to regress, what can I do about this?
Once the school year resumes, future IEP meetings will need to address whether the services provided during the closure were sufficient to have provided your child with an educational benefit (OR) will compensatory education and or extended school year be necessary if the services back in place have not assisted in catching your child back up to the skills he/she demonstrated prior to the closure. You can call an IEP meeting at any time, with the school having to schedule that meeting within 30 days of you requesting. Once school resumes, be in dialogue with your child's case carrier about skills you feel your child may have lost during the closure. Your child's teacher can begin monitoring and working on those skills to assist you in determining whether these skills are close to being remediated or are still lagging and further services/supports will be necessary. IEP's will be held virtually during this time. If you feel you would like to schedule an amendment, make sure you do it 30 days before the last day of school, or it could be held off until the fall. Some districts may request you postpone your IEP until the fall, however, you still have the right to meet to discuss any concerns you have during this time. As always, you are your child's top advocate. If he/she is struggling and you need support, reach out to your IEP team. From my experience, the IEP team wants to help in any way possible and does not know there is a need if it's not brought to their attention. My hope is all UCD families have a collaborative IEP team and you have the necessary supports in place during this time. Please reach out to CFUCDF with any additional related questions you have, we are here to help in any way we can.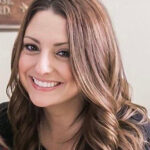 School Psychologist, M.A., Ed.S.
Dionne joined the CFUCDF Board of Directors in 2019 and has a passion for helping others with Urea Cycle Disorders. She understands the daily struggles of UCD's because she lives it daily as a mother of a child with CPS1, one of the six   UCD's. She received her M.A. and Ed.S. in Educational Psychology in 2013, and currently helps to navigate social, emotional, and educational challenges.
If you would like to leave a question about strategies  in behavioral/social areas for your child, you can  reach us by using the "Contact Us" form on the main page and we will respond promptly.